Trading CFDs on Australian Stocks
---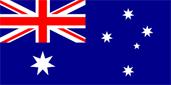 Australian stocks are traded at Australian Securities Exchange (ASX). This exchange as it is today appeared in 2006 after the merger of Australian Stock Exchange and Sydney Futures Exchange. ASX is regulated by the Australian Securities and Investments Commission (ASIS) and is a part of the Asian and Oceanian Federation of Stock Exchanges. It is located in Sidney, New South Wales. Currently more than 2000 Australian stocks and 80 stocks of the foreign issuers are traded there. IFC Markets offers, at the first stage, 77 most traded stocks including BHP Billiton, Commonwealth Bank, Telstra, Rio Tinto, National Australia Bank and others.
Trade Stock CFDs and discover
the benefits of CFD trading
with IFC Markets
You can calculate the result of trading and the margin using the
Profit/Loss Calculator
and the
Margin Calculator
.
You may see the dates of regular corporate earnings release in Corporate earnings calendar.
Sorry, no results were found
Please, choose the platform and account type
Stock exchange

NASDAQ
NYSE
ASX
LSE (IOB)
LSE

Sector

Basic materials
Real estate and Building
Energy
Finance
Consumer goods
& services

Healthcare
Industry
Technology
Telecommunications
Trading