Chinese Stock CFDs
---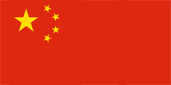 Chinese stocks are traded on the HKEx exchange. This exchange is one of the largest stock exchanges of the world in terms of market capitalization, traded on the stock exchange. In its present form the Hong Kong Stock Exchange was introduced in 2000 as a result of the merger of the Stock Exchange, Futures Exchange and Securities Clearing Company of Hong Kong. In 2012 the Hong Kong Stock Exchange acquired the London Metal Exchange (LME). Chinese stocks are traded in the Shanghai Stock Exchange too, but this group includes companies listed in the HKEx. IFC Markets offers 50 most popular stocks, including stocks of BANK OF CHINA, CHINA UNICOM, SINOPEC Corp, PETROCHINA, LENOVO GROUP, HSBC HOLDINGS and others.
Trade Stock CFDs and discover
the benefits of CFD trading
with IFC Markets
You can calculate the result of trading and the margin using the
Profit/Loss Calculator
and the
Margin Calculator
.
You may see the dates of regular corporate earnings release in Corporate earnings calendar.
Sorry, no results were found
Please, choose the platform and account type
Stock exchange

NASDAQ
NYSE
ASX
LSE (IOB)
LSE

Sector

Basic materials
Real estate and Building
Energy
Finance
Consumer goods
& services

Healthcare
Industry
Technology
Telecommunications
Trading