Trade Japanese Stock CFDs
---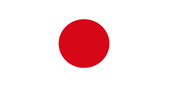 Japanese stocks are traded in the Tokyo Stock Exchange (TSE). This exchange is one of the largest stock exchanges in the world by market capitalization, is the second after the NYSE. The Tokyo Stock Exchange was founded in 1878 and is a member of Asian and Oceanian Stock Exchanges Federation (AOSEF). In 2012 the TSE acquired Osaka Securities Exchange (incorporated company, founded on 01.01.2013, merged into the Japan Exchange Group, Inc.). The share of the Tokyo Stock Exchange accounts for over 80% of the country's stock market turnover. At present nearly 2300 securities of Japanese companies and over 30 securities of issuers are traded on the Exchange. At the first stage IFC Markets offers trading 46 the most popular stocks, including stocks of Toshiba Corp, Nomura Holdings, Mitsubishi UFJ Financial Group, Hitachi, Nissan Motor and others. Further the list of the offered stocks will be added up to 100 and more.
Trade Stock CFDs and discover
the benefits of CFD trading
with IFC Markets
You can calculate the result of trading and the margin using the
Profit/Loss Calculator
and the
Margin Calculator
.
You may see the dates of regular corporate earnings release in Corporate earnings calendar.
Sorry, no results were found
Please, choose the platform and account type
Stock exchange

NASDAQ
NYSE
ASX
LSE (IOB)
LSE

Sector

Basic materials
Real estate and Building
Energy
Finance
Consumer goods
& services

Healthcare
Industry
Technology
Telecommunications
Trading
Instrument
Company
Spread
in pips
Order distance
in pips
Swap in pips
(Long/Short)
Minimum
volume
Margin in %
Dividend
adjustment
Adjustment
date
Basic materials
#T-3402
TORAY INDUSTRIES, Inc.
10
20

-

/

-

1.00 stock
2.5 %
5.578 JPY
27.09.2017
#T-4005
SUMITOMO CHEMICAL COMPANY, Ltd.
10
20

-

/

-

1.00 stock
2.5 %
5.578 JPY
27.09.2017
#T-4183
Mitsui Chemicals, Inc.
50
100

-

/

-

1.00 stock
2.5 %
6.3748 JPY
27.09.2017
#T-5706
Mitsui Mining and Smelting Company, Ltd.
150
300

-

/

-

1.00 stock
2.5 %
4.7811 JPY
29.03.2017
Energy
#T-5020
JX Holdings, Inc.
5
10

-

/

-

1.00 stock
2.5 %
7.1717 JPY
27.09.2017
#T-9501
Tokyo Electric Power Company, Inc.
10
20

-

/

-

1.00 stock
2.5 %
Finance
#T-8303
Shinsei Bank, Ltd.
20
40

-

/

-

1.00 stock
2.5 %
0.7969 JPY
29.03.2017
#T-8304
Aozora Bank, Ltd.
50
100

-

/

-

1.00 stock
2.5 %
38.2488 JPY
27.12.2017
#T-8306
Mitsubishi UFJ Financial Group, Inc.
5
10

-

/

-

1.00 stock
2.5 %
7.1717 JPY
27.09.2017
#T-8308
Resona Holdings, Inc.
5
10

-

/

-

1.00 stock
2.5 %
7.9685 JPY
27.09.2017
#T-8309
Sumitomo Mitsui Trust Holdings, Inc.
15
30

-

/

-

1.00 stock
2.5 %
51.7953 JPY
27.09.2017
#T-8411
Mizuho Financial Group, Inc.
5
10

-

/

-

1.00 stock
2.5 %
2.9882 JPY
27.09.2017
#T-8601
Daiwa Securities Group Inc.
5
10

-

/

-

1.00 stock
2.5 %
9.5622 JPY
29.03.2017
#T-8604
Nomura Holdings, Inc.
5
10

-

/

-

1.00 stock
2.5 %
7.969 JPY
29.03.2016
#T-8750
The Dai-ichi Life Insurance Company, Ltd.
10
20

-

/

-

1.00 stock
2.5 %
31.874 JPY
29.03.2017
Healthcare
#T-4503
Astellas Pharma Inc.
10
20

-

/

-

1.00 stock
2.5 %
14.3433 JPY
27.09.2017
Industry
#T-5401
NIPPON STEEL & SUMITOMO METAL CORPORATION
10
20

-

/

-

1.00 stock
2.5 %
19.9213 JPY
27.09.2017
#T-5406
Kobe Steel, Ltd.
10
20

-

/

-

1.00 stock
2.5 %
7.9685 JPY
27.09.2017
#T-5711
Mitsubishi Materials Corp.
100
200

-

/

-

1.00 stock
2.5 %
23.9055 JPY
27.09.2017
#T-7011
Mitsubishi Heavy Industries, Ltd.
30
60

-

/

-

1.00 stock
2.5 %
4.7811 JPY
27.09.2017
#T-7012
Kawasaki Heavy Industries, Ltd.
50
100

-

/

-

1.00 stock
2.5 %
2.3906 JPY
27.09.2017
#T-7013
IHI Corp.
50
100

-

/

-

1.00 stock
2.5 %
2.3906 JPY
27.09.2017
Technology
#T-4689
Yahoo Japan Corp.
10
20

-

/

-

1.00 stock
2.5 %
7.0601 JPY
29.03.2017
#T-6501
Hitachi, Ltd.
5
10

-

/

-

1.00 stock
2.5 %
4.781 JPY
29.03.2016
#T-6502
TOSHIBA CORP.
10
20

-

/

-

1.00 stock
2.5 %
#T-6503
Mitsubishi Electric Corp.
10
20

-

/

-

1.00 stock
2.5 %
11.1559 JPY
27.09.2017
#T-6701
NEC Corporation
50
100

-

/

-

1.00 stock
2.5 %
4.7811 JPY
29.03.2017
#T-6702
FUJITSU Ltd.
5
10

-

/

-

1.00 stock
2.5 %
3.9843 JPY
27.09.2017
#T-6752
Panasonic Corp.
10
20

-

/

-

1.00 stock
2.5 %
7.9685 JPY
27.09.2017
#T-6753
Sharp Corporation
100
200

-

/

-

1.00 stock
2.5 %
#T-6758
SONY Corp.
20
40

-

/

-

1.00 stock
2.5 %
9.9606 JPY
27.09.2017
#T-7735
SCREEN Holdings Co., Ltd.
100
200

-

/

-

1.00 stock
2.5 %
59.7638 JPY
29.03.2017
Telecommunications
#T-9984
SoftBank Corp.
30
60

-

/

-

1.00 stock
2.5 %
17.5307 JPY
27.09.2017
Trading
#T-2768
Sojitz Corp.
10
20

-

/

-

1.00 stock
2.5 %
3.9843 JPY
27.09.2017
#T-8001
ITOCHU Corp.
10
20

-

/

-

1.00 stock
2.5 %
25.4992 JPY
27.09.2017
#T-8002
MARUBENI
5
10

-

/

-

1.00 stock
2.5 %
9.9606 JPY
27.09.2017
#T-8031
MITSUI & CO., Ltd.
10
20

-

/

-

1.00 stock
2.5 %
23.9055 JPY
27.09.2017
Transport
#T-7201
NISSAN MOTOR CO., Ltd.
10
20

-

/

-

1.00 stock
2.5 %
21.1165 JPY
27.09.2017
#T-7203
TOYOTA MOTOR Corp.
20
40

-

/

-

1.00 stock
2.5 %
79.685 JPY
29.03.2016
#T-7261
Mazda Motor Corp.
10
20

-

/

-

1.00 stock
2.5 %
11.9528 JPY
27.09.2017
#T-9101
Nippon Yusen Kabushiki Kaisha
20
40

-

/

-

1.00 stock
2.5 %
1.5937 JPY
28.09.2016
#T-9104
Mitsui O.S.K.Lines, Ltd.
50
100

-

/

-

1.00 stock
2.5 %
0.7969 JPY
27.09.2017
#T-9107
Kawasaki Kisen Kaisha, Ltd.
30
60

-

/

-

1.00 stock
2.5 %
1.992 JPY
29.03.2016
#T-9202
ANA HOLDINGS Inc.
20
40

-

/

-

1.00 stock
2.5 %
4.7811 JPY
29.03.2017
Real estate and Building
#T-1801
TAISEI Corp.
100
200

-

/

-

1.00 stock
2.5 %
7.9685 JPY
27.09.2017
#T-5233
TAIHEIYO CEMENT Corp.
50
100

-

/

-

1.00 stock
2.5 %
2.3906 JPY
27.09.2017